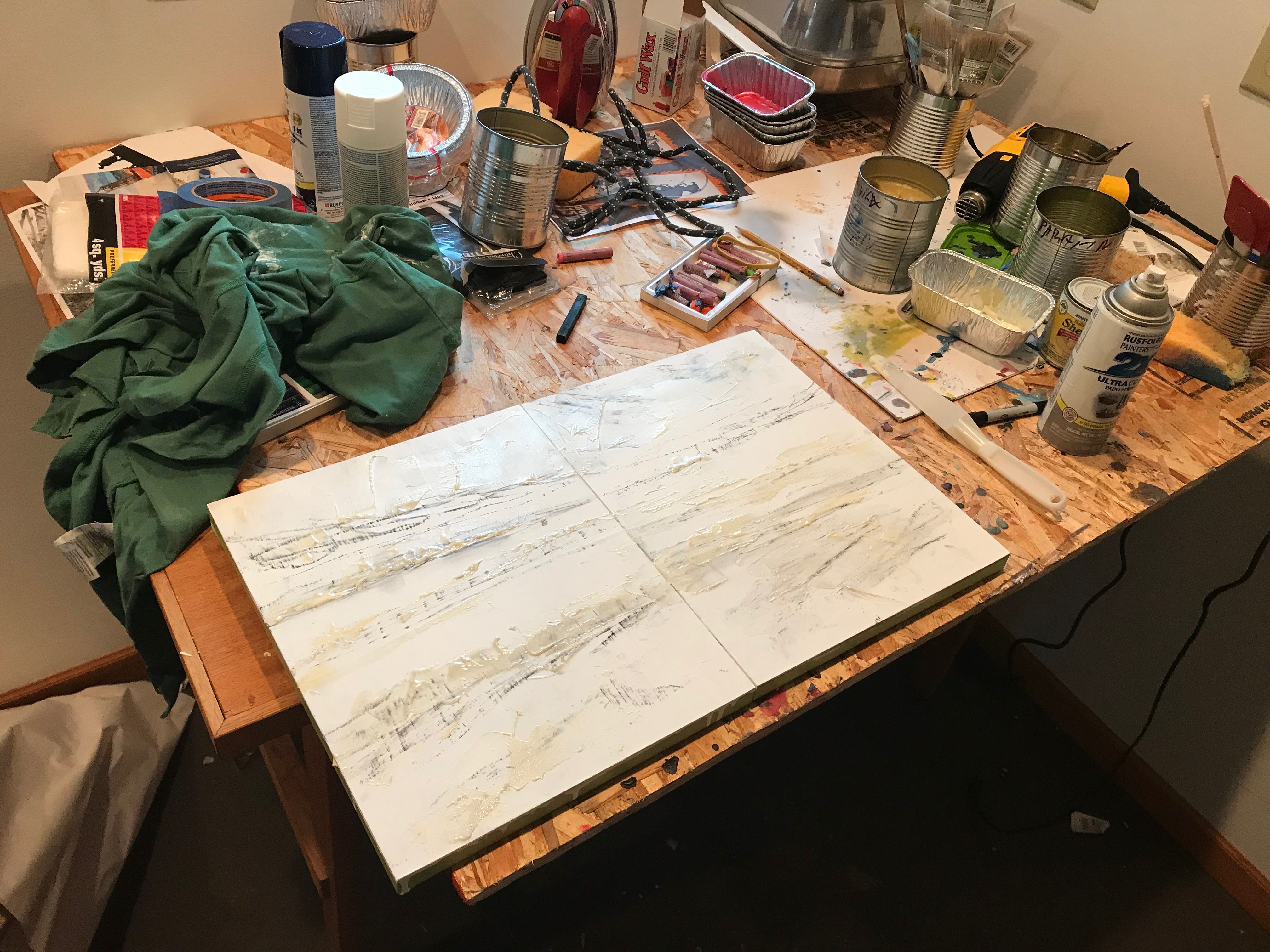 New web site… and some fresh work to go with it. Art work has been erratic since resuming my US residency but I have a presence in a local gallery* now so I need to get at it.. The studio is nice - much nicer if I turn the heater on. I prefer to work outside but that only works in summer . You know, summer; there are a couple of days of it in the middle of August.
Got enthused for encaustic a few months back but it didn't end well. Trying some cold wax medium this time. We'll see what happens! 
*visit Harbor Art in Port Angeles, WA.